Skip to Content
Leak Detection in Lansing, MI
Reliable Leak Detection
Located in the heart of Lansing, MI, we are Tri-County Plumbing and Drain, your reliable partner for all plumbing services. One of our primary areas of expertise is leak detection, offering comprehensive services to tackle any issue, no matter how big or small. Our seasoned professionals are adept at using cutting-edge leak detection pump technologies to swiftly locate and rectify issues, thereby ensuring the longevity of your plumbing system and the safety of your property. With a firm commitment to excellence, we stand tall as a go-to solution for effective leak detection and repair in the Tri-County area.
Identifying Common Types of Plumbing Leaks
Plumbing leaks can vary, depending on several factors such as the age of your pipes, the materials they are made of, and their exposure to harsh environmental conditions. Here's an overview of the most common types of leaks:
Corrosion-Related Leaks – Corrosion is a natural process that affects metal pipes over time. Factors such as high mineral content in water, age, or poor-quality pipe material can accelerate corrosion, resulting in leaks.
Loose Pipe Joints – When pipes are installed or replaced, the joints connecting them need to be properly fitted. If these joints are not correctly tightened or they loosen over time, they can become a potential source of leaks.
Pressure-Induced Leaks – High water pressure can put undue stress on your plumbing system. If the pressure is beyond what the pipes can withstand, it can cause them to crack and leak.
Toilet Leaks – These leaks are often silent and may go unnoticed. They are usually caused by issues with the toilet's flapper or fill valve, resulting in water continuously running into the toilet bowl or tank.
Faucet Leaks – A dripping faucet is one of the most common plumbing problems homeowners face. Though it might seem insignificant, a leaky faucet can waste gallons of water over time, increasing your water bill.
Cracked or Burst Pipes – These leaks typically occur due to extreme weather conditions such as freeze-thaw cycles, or due to high pressure in the pipes. They can lead to significant water damage if not promptly addressed.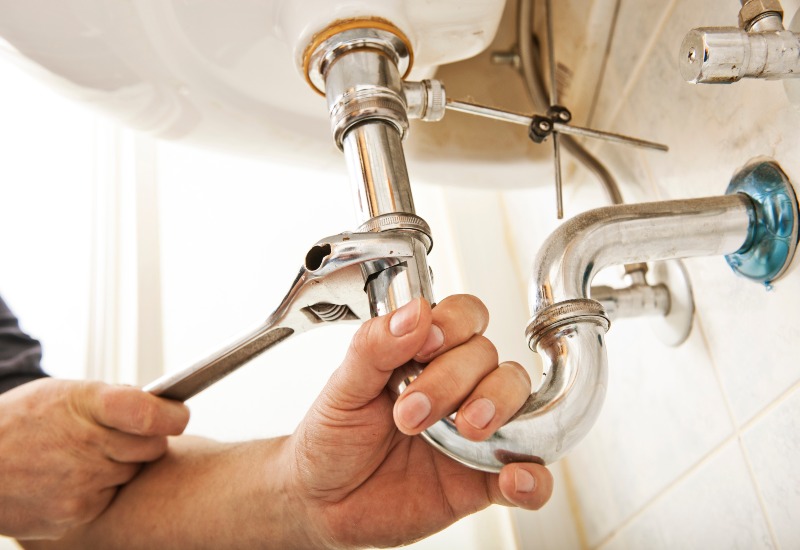 Actions To Take After Discovering a Leak
Identifying a leak is just the first step. Taking immediate action can help mitigate the damage. Here's what you should do:
Shut Off Main Water Valve – This is the most important step to stop further leakage. Locate the main water valve in your home and turn it off.
Remove Accumulated Water – Use mops and buckets to remove as much water as possible. The less water there is to soak into floors, walls, and furniture, the better.
Disable Electricity in Flooded Areas – Water is an excellent conductor of electricity. Turning off electricity can help prevent dangerous accidents.
Dry the Affected Area – After mopping up, use fans, dehumidifiers, or heaters to dry out the area. This can help prevent the growth of mold and mildew.
Move Belongings – If possible, move furniture and other items away from the leak area to prevent them from getting damaged.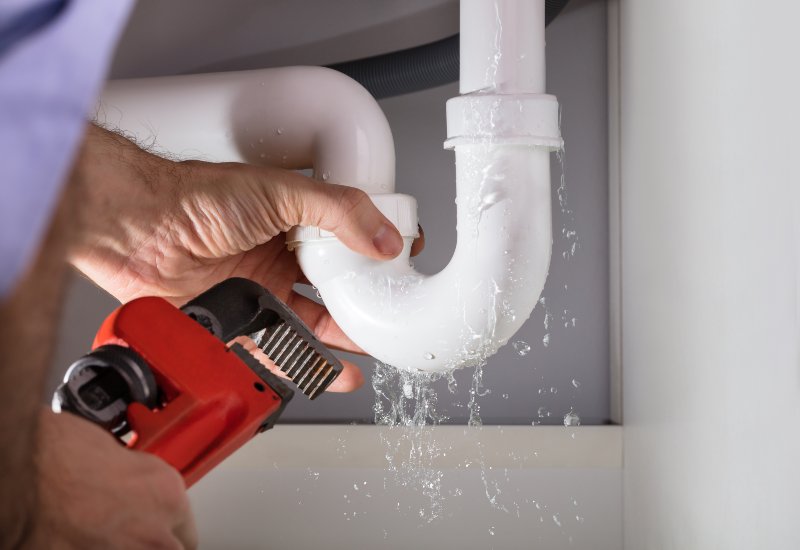 Comprehensive Leak Services We Offer
We are proud to offer a complete suite of leak services to both commercial and residential customers. Our team is equipped with state-of-the-art leak detection tools and has undergone extensive training to provide top-notch services:
Commercial Water Leaks – Commercial buildings often have complex plumbing systems. We are experienced in handling these systems and can quickly and efficiently identify and repair leaks to ensure minimal disruption to your business.
Residential Water Leaks – Water leaks in homes can lead to high repair costs if not addressed in a timely manner. We offer quick response times, accurate detection, and efficient repair services to save homeowners from stress and high repair bills.
Why Tri-County Plumbing and Drain Should Be Your 1st Choice
We understand you have options when it comes to choosing a plumbing service. At Tri-County Plumbing and Drain, we believe we rise above the competition. Our team is fully licensed and insured, bringing with them a wealth of experience. We provide timely services, including emergency assistance, and are equipped with advanced leak detection pumps for accuracy. Our pricing is transparent, and we respect your property, ensuring it's left clean and intact after our work is done.
Get in Touch With Us Now
Your plumbing problems shouldn't wait. When you need an expert leak detection solution, Tri-County Plumbing and Drain is here to help. Reach out to us today to schedule an inspection or service appointment. Our team is eager to serve you in Lansing, MI, and the surrounding area, providing the peace of mind you deserve when it comes to your plumbing needs.
Get Your Free Estimate Today