Skip to Content
Commercial Plumbing Maintenance Made Easy in Lansing, Michigan
A plumbing emergency in your business can bring your customer service and production quickly to a screeching halt. From leaky pipes to sewer back-ups, plumbing issues can spell disaster for your bottom line if they're not dealt with immediately and efficiently. Not to worry; Tri-County Plumbing and Drain provides competitively-priced commercial plumbing services for Lansing-area facilities of all sizes. Whether you own or manage a restaurant, bar, hotel, health clinic, grocery store, nursing home, office, plant, or warehouse, we have the necessary tools and equipment to provide reliable plumbing installations, maintenance, and repairs. Whether you require our services weekly, monthly, or quarterly, we're proud to be at your beck and call.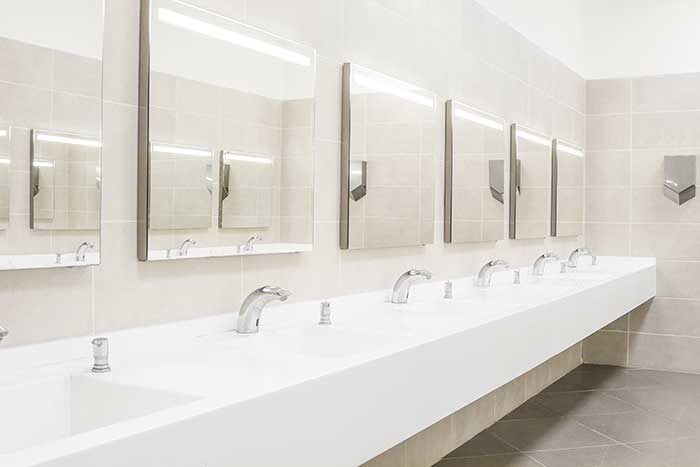 From New Installations to Emergency Repairs, We've Got Your Back
A clogged or overflowing toilet can lead to flooding and mold growth if you're not careful. Don't rely on amateur plumbers to look out for your best interests. Our experienced professionals will ensure your commercial plumbing system's up-to-code with industry standards. From inspections, new fixture installations, and system upgrades to routine maintenance and emergency plumbing repairs, we've got you and your facility covered year-round. Tri-County Plumbing and Drain's commercial plumbing services in the Lansing area include, but are not limited to, the following:
Water heaters
Garbage disposals
Pipe replacements
Faucet and toilet repairs
Main sewer lines
Commercial Plumbing Sees More Wear-and-Tear Than Residential
Due to massive volumes of people coming and going from your facility, your commercial plumbing sees more wear-and-tear than the average residential plumbing system. The key to successful commercial plumbing maintenance is staying on top of minor issues before they become more considerable headaches. You can rely on Tri-County Plumbing and Drain for all your commercial plumbing needs in the Lansing area. Call us today to request a free estimate. We're fully licensed, insured, and bonded for your peace of mind.
Get Your Free Estimate Today