Skip to Content
Expert Restaurant Plumbers in Lansing, MI
Your Trusted Restaurant Plumbing Contractor
The importance of a reliable restaurant plumber cannot be overstated. To maintain the flow of your hospitality operations, look no further than Tri-County Plumbing and Drain. We are Lansing, MI's leading restaurant plumbing contractor. From minor repairs to complete plumbing overhauls, we have your bar and restaurant plumbing needs covered with full-stack services.
Custom-Tailored Solutions
Restaurant plumbing services must be approached with meticulous precision and knowledge. These systems are more expansive than traditional plumbing systems, and an understanding of the unique challenges these systems face is imperative. That's why Lansing, MI, customers look to Tri-County Plumbing and Drain for custom solutions that get the job done right.
Minor to Complex Restaurant Plumbing Challenges
When it comes to restaurant plumbing system malfunctions, there are many different things that can go wrong. No matter the complexity of your restaurant plumbing needs, we have you covered. From restaurant sink plumbing leaks to dishwasher breakdowns and grease trap malfunctions, we have the skill and knowledge to provide prompt, long-lasting repairs.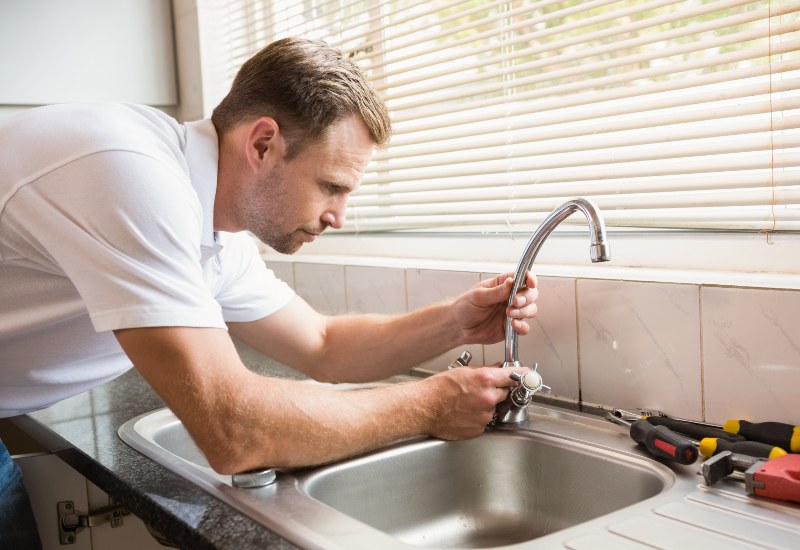 Common Restaurant Plumbing Repairs
With decades of experience as restaurant plumbers, we've seen it all. When it comes to restaurant plumbing, there are several reoccurring challenges many restaurants face. These issues include heavy water usage, grease buildup, and high-demand restrooms. Common restaurant plumbing repairs we service include:
Damage, corrosion, or age-related wear
Grease buildup
Low water pressure
Defective gas burners
And more
The Importance of Timely Repairs
While all plumbing repairs should be addressed promptly, it's especially vital for restaurants. When restaurant plumbing services are overlooked, your business may experience unforeseen operational challenges. These challenges may include disruption to your business, unclean work conditions, or health code violations that put your restaurant's reputation at risk.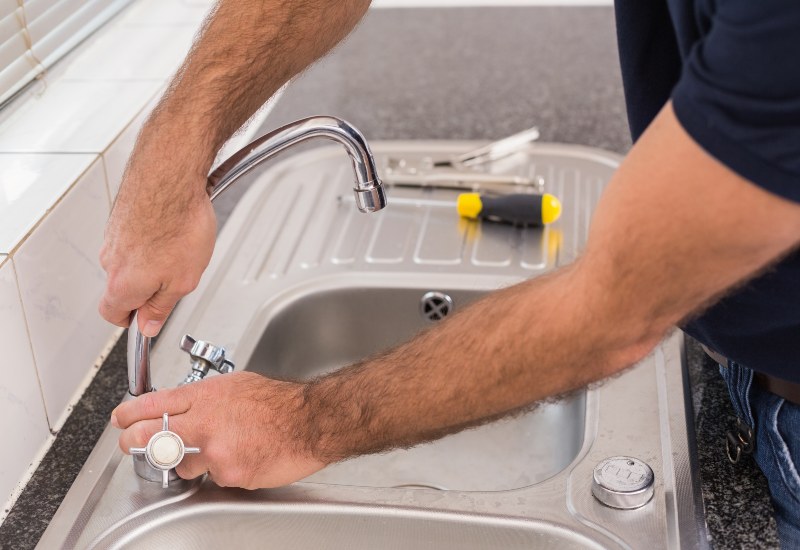 Comprehensive Restaurant Plumbing Services
When it comes to plumbing for restaurants, Tri-County Plumbing and Drain is your one-stop shop for quality solutions. We provide an array of custom restaurant plumbing services to accommodate all your demands, including:
Plumbing installation and replacement
Drain cleaning and removal of blockages
Grease trap service
And more
Full-Stack Restaurant Plumbing Installation
Whether it's time to upgrade an old plumbing fixture or install a new plumbing device to boost the productivity and efficiency of your restaurant, choose Tri-County Plumbing and Drain. You can rely on us, from small faucet installations to full scope drain replacement. Our premium commercial-grade solutions are installed with precision for years of reliable function.
Get Proactive with Preventative Maintenance
Preventative maintenance is the most effective way to prevent repairs and replacements. When you get proactive with Tri-County Plumbing and Drain, you can establish a routine maintenance schedule that accommodates your needs. You can stop problems before they start, prevent disruptions, and encourage a healthy, long-lasting plumbing system.
Choose Lansing, MI's Trusted Plumber for Restaurants
Choose best-in-class restaurant plumbing services for your business with Tri-County Plumbing and Drain. With our reputation, experience, and dedication, you can count on us for premium services. No matter your specific needs, we are here to get the job done right.
Contact Us for Reliable Restaurant Plumbing Services
Secure the best restaurant plumbing services with Tri-County Plumbing and Drain in Lansing, MI. From preventative maintenance to full-stack repairs and new installations, your restaurant plumbing needs are covered with prompt and effective service. Contact us today to secure your reliable restaurant plumbing services.
Get Your Free Estimate Today