Skip to Content
Hot Water Tank Services in Lansing, MI
Pioneering Hot Water Tank Services in Lansing, MI
Welcome to Tri-County Plumbing and Drain, your reliable partner in addressing all your plumbing needs. Serving Lansing, MI, and surrounding areas, we pride ourselves on our skilled team and our commitment to exceptional customer service. Among our wide range of services, we're particularly recognized for our expertise in hot water tank repairs and installations. Whether you're dealing with a gas hot water tank leaking or you're considering a completely new installation, our seasoned professionals are well-equipped to ensure your needs are met with the highest standards of quality.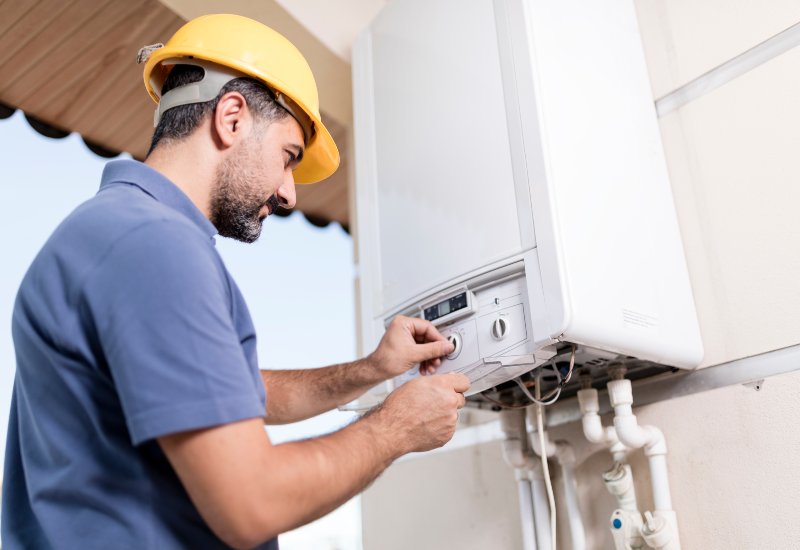 Comprehensive Water Tank Repairs
Over the years, we've had the privilege of providing our services to both residential homes and commercial businesses alike. From small-sized tanks in apartments to larger, more complex systems in commercial facilities, our team has hands-on experience with hot water tanks of various types and sizes. We've built our reputation on the pillars of:
Dedicated Service – We value your comfort and strive to ensure the quickest and most efficient repairs possible.
Expert Knowledge – Our team is continually updating their knowledge and skills to remain abreast of the latest techniques and equipment for hot water tank repair.
Transparent Pricing – We believe in transparency with our customers, offering honest, fair pricing with no hidden costs or surprises.
Recognizing When It's Time for a New Hot Water Tank
As with all appliances, hot water tanks have a finite lifespan. While regular maintenance and prompt repairs can extend their life, there comes a point when replacement is the most viable option. To help you make an informed decision, here are some signs that might suggest your hot water tank needs replacing:
Constant Need for Repairs – If you find yourself frequently calling for repairs, it might be more cost-effective to consider a new hot water tank.
Increase in Water Bills – If you've noticed an unexplained increase in your water bills, it could mean your hot water tank is not working efficiently and might require replacement.
Water Supply Issues – Consistent problems with water supply could be indicative of deeper issues with your tank.
Aging Water Tank – Generally, if your tank is over 10 years old, replacement might be the best course of action.
Cost of Repairs – If the cost of repairs begins to approach or exceed the price of a new hot water tank, it's typically more economical to opt for a replacement.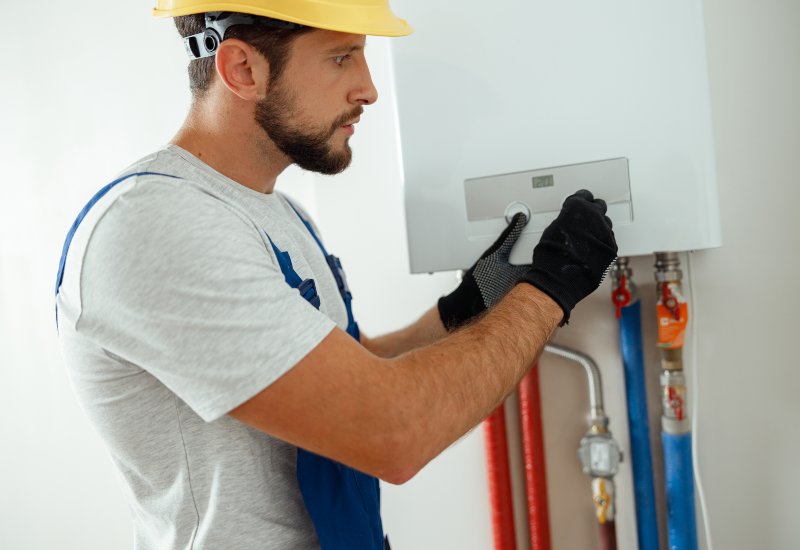 Identifying Signs of Necessary Hot Water Tank Repair
On the other hand, not all issues necessitate a full replacement. Here are some signs that might indicate a need for hot water tank repair:
Unusual Sounds – Strange noises from your tank could mean internal components are failing and need attention.
Water Leakage – If you notice your hot water tank leaking, it's critical to seek professional assistance immediately to prevent further damage.
Discoloration of Water – Discolored water is often a telltale sign of a deteriorating hot water tank.
The Tri-County Advantage – Your Trusted Plumbing Partner
Choosing a service provider can be a daunting task, especially when it comes to your plumbing needs. You need someone reliable, knowledgeable, and experienced – that's where we come in. At Tri-County Plumbing and Drain, we offer:
Professional Expertise – With years of industry experience, our team has acquired the skills and know-how to handle a wide variety of plumbing issues, including hot water tank repair and installation.
Quality Workmanship – Our commitment to quality is unparalleled. We don't just aim to fix your problem; we ensure our workmanship stands the test of time.
Responsive Service – Plumbing issues don't always occur at convenient times. That's why we offer prompt service to get your system back to optimal condition as soon as possible.
Comprehensive Solutions – Whether it's a gas hot water tank leaking or a complete hot water tank replacement, we have comprehensive solutions to meet all your needs.
Fair Pricing – We're committed to providing our top-quality services at competitive rates, ensuring you get the best value for your money.
We're Ready To Help
No matter the issue, the professional team at Tri-County Plumbing and Drain is here to help. If you've noticed any signs of a failing hot water tank or if you're considering a new hot water tank installation, don't hesitate to get in touch. We're committed to delivering a prompt response, expert advice, and effective solutions that will ensure your hot water is always running when you need it. Remember, minor issues can quickly escalate into significant problems if left unchecked. Don't let this happen – contact us today!
Get Your Free Estimate Today