Skip to Content
Emergency Plumbing in Lansing, MI
Tri-County Plumbing and Drain: Your Local Plumbing Solution
At Tri-County Plumbing and Drain, we're dedicated to serving the bustling Lansing, MI community with superior plumbing and drain services. We understand the crucial role that a well-functioning plumbing system plays in your daily life. As your reliable local plumbing provider, we're equipped and ready to tackle any plumbing situation. Our team of certified professionals works diligently, bringing extensive experience and training to diagnose and resolve plumbing issues. We also understand the urgent nature of emergency situations. Hence, our emergency plumbing service is available around the clock, ready to provide quick and efficient solutions when you need them most.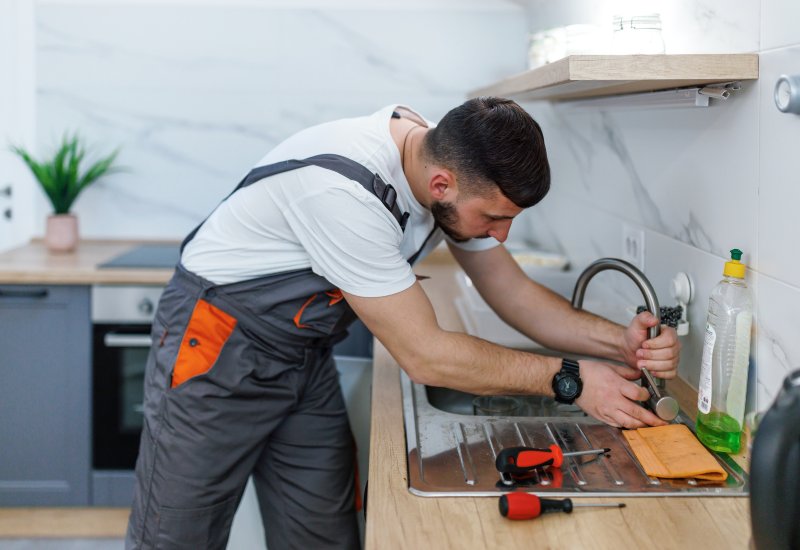 Full Range of Plumbing Services at Your Disposal
In our quest to meet and exceed your plumbing needs, we offer a wide variety of services designed to tackle all types of plumbing challenges. Whether you are in need of routine maintenance, complex repair work, or installation services, our team of seasoned professionals is always prepared to deliver top-notch results. Our dedication to quality service ensures that we don't just fix problems – we also provide lasting solutions.
24 Hour Emergency Plumbing & Drain Service
Plumbing emergencies often occur at the most inconvenient times. A burst pipe in the middle of the night or a sudden sump pump failure can quickly escalate, causing significant damage to your property and adding stress to your life. Understanding the critical nature of these situations, we offer 24-hour emergency plumbing service. Our trained professionals are always on standby, ready to provide prompt, reliable assistance to minimize damage and disruption. Let's delve into some of the emergency services we provide:
Cracked or Leaking Pipe Repair – Our team provides timely intervention to prevent further damage, potentially saving your property from costly repairs.
Wall Leaks – Using advanced detection techniques, we efficiently locate and fix wall leaks, averting potential structural damage.
Sump Pump Failure – We're well aware of the havoc that a failing sump pump can cause. Our prompt intervention can protect your property from potential flooding.
Gas Line Repair – Safety is our priority. Our trained team can handle gas line repairs, ensuring that your home remains safe and secure.
Burst Water Tank – We respond swiftly to incidents of burst water tanks, mitigating any potential water damage.
Basement Flooding – In case of basement flooding, you can rely on us for rapid water removal and damage mitigation.
Drainage Clogs – We provide thorough cleaning services, from minor clogs to severe blockages, ensuring your drainage system functions smoothly.
Exceptional Plumbing Service – Our Promise
Choosing the right emergency plumbing repair provider can make a world of difference. We strive to be your top choice in Lansing, MI, for a variety of reasons. These include:
Experienced Technicians – Our team is composed of certified, highly skilled professionals.
Rapid Response – Our 24-hour emergency service ensures help is available when you need it most.
High Standards – We are committed to maintaining the highest quality standards in all our services.
Fair Pricing – We believe in transparent pricing without hidden charges.
Customer Satisfaction – Your satisfaction is our ultimate goal. We go above and beyond to ensure it.
Get in Touch with Us Today – We're Here To Help
When you encounter a plumbing problem, it doesn't have to disrupt your day. Our dedicated team is ready and waiting to provide the Lansing, MI emergency plumbing service you need, when you need it. Don't hesitate to reach out to Tri-County Plumbing and Drain today. Experience the peace of mind that comes with reliable, high-quality plumbing maintenance and repair. We're here to ensure your plumbing system runs smoothly and efficiently, minimizing disruptions and letting you get back to your life.
Get Your Free Estimate Today