Skip to Content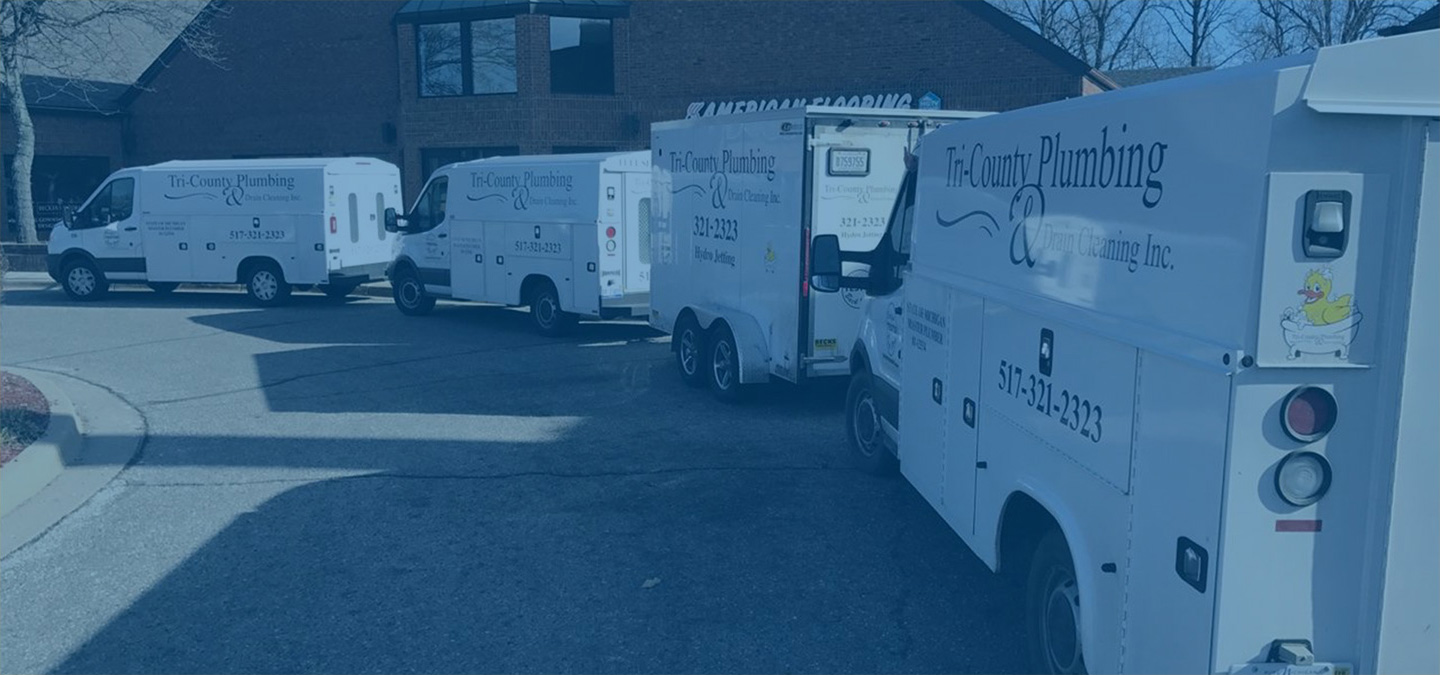 Experienced Residential & Commercial Plumbers in Lansing, Michigan
From Installations to Complex Plumbing Repairs, We Do It All
Tri-County Plumbing and Drain is a fully licensed, bonded, and insured plumbing company with qualified technicians to meet all your residential and commercial plumbing needs in Lansing, Michigan. From simple installations to complex plumbing repairs, you can rely on our expert plumbers to quickly and efficiently handle any plumbing issue you may encounter at your home or business. We're committed to providing the highest standard of quality workmanship at the best prices in the Lansing area.
Residential and Commercial Plumbing Services at Your Disposal
Tri-County Plumbing and Drain is equipped and experienced to handle just about any residential or commercial plumbing issue you may encounter, including these common scenarios:
Dripping Faucets – Do you have a dripping faucet that's driving you crazy? A dripping faucet can end up costing you more in wasted water consumption and higher energy bills than the cost of repairing or replacing it.
Running Toilets – Whether your toilet won't stop running or you have an overflow issue, we provide toilet repairs, so you don't have to worry about flooding or mold growth.
Leaky Pipes – Leaky pipe repairs and pipe replacements are among our specialties. If you've noticed wet spots on your ceiling or floor, don't hesitate to call us.
Clogged Drains – Whether you have a clogged or sluggish drain, you'll find our drain cleaning services are second-to-none. Sometimes an over-the-counter remedy just isn't going to cut it.
Water Heater Replacements – Are you tired of taking cold showers? If your water heater's seen better days, we'd be happy to provide recommendations on newer models for better efficiency.
The Lansing, Michigan Area Relies on Our Honest, Professional Plumbers
Tri-County Plumbing and Drain looks forward to hearing from you and providing you with the honest plumbing services and professional advice you need at the prices you deserve. Whether you need a new kitchen or bath plumbing fixture installed or our expertise in drain cleaning services, please contact us today to request a free estimate. Our reliable residential and commercial plumbers in Lansing will help you get all your ducks in a row!