Skip to Content
Lansing-Area Residents Rely on Our Drain Cleaning Expertise
In an age when technology is readily available at your fingertips and Internet searches reign supreme, you may be tempted to Google a home remedy to remove a clog from your drain yourself. However, sometimes the do-it-yourself approach isn't enough to resolve your issue. Moreover, untrained hands and the usage of harsh over-the-counter products may result in further damages to your pipes. If it's time you called in the professionals, Tri-County Plumbing and Drain provides complete drain cleaning services for Lansing-area homes and businesses of all sizes.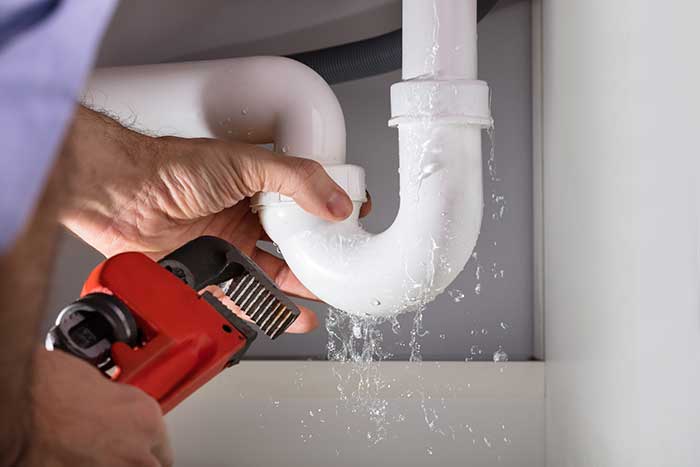 High-Pressure Water Jetting to Remove the Stubbornest Clogs
In addition to our regular drain cleaning services, we also provide high-pressure water jetting services to break up and remove stubborn clogs in both drains and sewer lines. Water jetting (also referred to as hydro-jetting) involves a high-pressure hose with specially designed nozzles to remove a build-up of grease, oil, or other debris using a powerful stream of water. Water jetting is suitable for a variety of applications, ranging from smaller homes to larger commercial buildings, and has been gaining in popularity. This method is commonly used to break up tree roots and branches causing blockages in underground pipes. We would typically inspect your drain or sewer line first to determine the extent of your blockage and to see if there are any visible signs of damages before recommending water jetting.
Get a Free Drain Cleaning Estimate from Tri-County Plumbing
Whether you have a clogged kitchen, bathroom, or sewer drain, don't hesitate to give us a call to request a free service estimate. Proudly serving residential and commercial customers in the Lansing area for over 10 years, Tri-County Plumbing and Drain has the latest tools and technology to help you remove unwanted blockages and build-ups to restore your plumbing system. We're also adept at pointing out areas of concern that could cause you potential headaches in the future. We're incredibly knowledgeable about residential and commercial plumbing systems to save you time and money!
Get Your Free Estimate Today