Skip to Content
Dish Washing Repair & Installation in Lansing, MI
Comprehensive Dish Washing Machine Repair
Experience reliability and convenience with dish washer repair and dish washing machine installation offered by Tri-County Plumbing and Drain. As Lansing, MI's leading plumbing contractor, our professionals have the skills and knowledge to fix dishwasher inefficiencies and upgrade your home. Count on our team for quality dishwasher services that check all the boxes.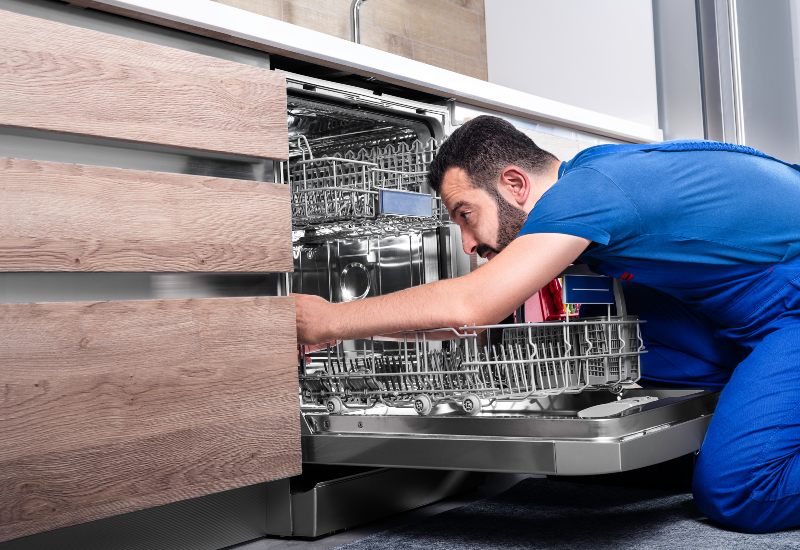 Your Partner in Efficiency & Convenience
In modern kitchens, dishwashers play a pivotal role. A high-performing dish washer promotes hygiene, cleanliness, and convenience, satisfying your post-dinner chores. Well-maintained dishwashers help you conserve time, energy, and water. These units are not a luxury; they're a necessity that keeps your day efficient and smooth.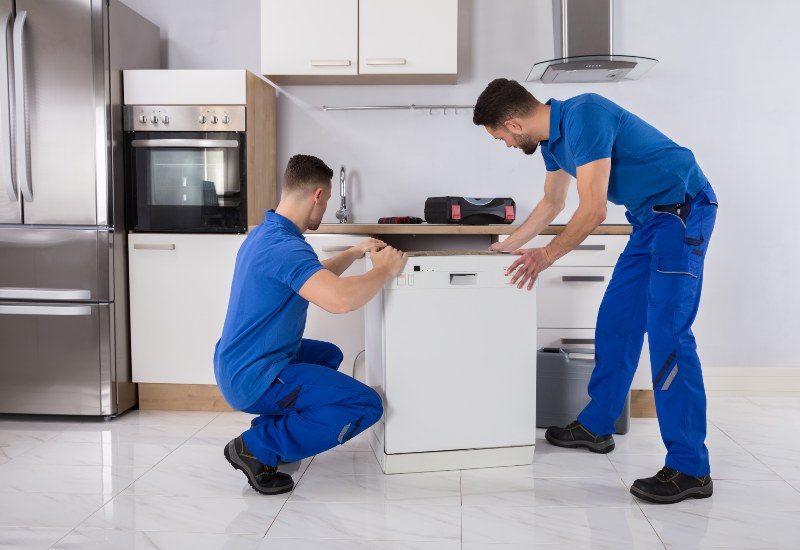 Early Intervention for Your Dishwasher Repairs
A well-maintained dishwasher can serve you with years of consistent function and reliability. But, like any appliance, there may come a time when your dishwasher succumbs to age-related wear or damage. Understanding the symptoms of a dishwasher in distress is the key to early intervention. Preservation of your appliance can help you deter costly replacements.
Dishwasher Leaks
A leak is a common sign that indicates your dishwasher must be serviced by a professional. When a leak worsens, your home becomes subject to structural damage, mold, and costly replacements. Fortunately, our team is well-versed in leak detection and can provide you with full-stack service to fix the problem.
Unusual Sounds
Banging, grinding, or any other usual sound is a key sign that it's time for dish washer repairs. These strange noises often point to a mechanical malfunction. Being proactive when you notice these noises is imperative, as leaving them unaddressed can lead to worsening issues.
Decline In Performance
Your dish washer is your trusted cleaning partner. When you notice that your dishes are coming out with spots and stains, it's likely due to a problem with your machine. A decline in performance may be linked to faulty spray arms or a clogged filter. In any case, this occurrence must be assessed by a reputable plumbing professional.
Dish Washing Machine Installation
When planning to install a dish washer, look no further than Tri-County Plumbing and Drain. Our professionals have years of experience, enabling us to install your dish washer for the best results and seamless integration into your plumbing system. We work with a wide range of brands and models, ensuring you receive the exact machine to suit your needs.
The Benefits of Installing a Dish Washer
Tri-County Plumbing and Drain's trusted dish washing machine installation brings many benefits to your home. Not only are these units convenient, but our meticulous installation also promotes enhanced energy efficiency and water conservation while reducing the risk of breakdowns. Furthermore, professional installation upholds the manufacturer's warranty, safeguarding your investment.
The Importance of Timely Dish Washer Repairs
Prompt service for your malfunctioning dish washer is the key to extending the lifespan of your investment. It also prevents future problems. When a dish washer is compromised, your home risks structural damage, costly repairs, and replacements. Furthermore, leaving your dishwasher damaged can hinder the productivity of your day and the comfort of your household.
Choose Excellence
From installing a dish washer to dish washer repairs, choose excellence with Lansing, MI's leading plumbing professionals at Tri-County Plumbing and Drain. With a track record for quality work and top-tier customer service, our reputable team is here to meet your needs with premium service you can trust. Rely on us for a prompt and seamless experience.
Let's Discuss Your Dish Washer Service
Don't let minor dish washer repairs spiral into costly inconveniences. Whether you're looking to fix your existing dishwasher or pursue a premium dish washing machine installation, Tri-County Plumbing and Drain is here to make it happen. Contact us today to discuss your dish washer service.
Get Your Free Estimate Today